New Jersey Transit Project in Bay Head
UPDATE:
The Special Meeting w/ NJT Representatives has been confirmed for:

Thursday, February 13, 2020 @ 6:00pm.


801 Clayton Ave, Bay Head, NJ 08742
As you may be aware, NJ Transit has recently revived plans to construct a new building and other facilities at their existing rail yard in northern Bay Head.  Understandably, residents, property owners, and many others have serious concerns about this project.  The materials below have been prepared by many individuals, including Bay Head residents, elected officials, and others.  We have compiled them here for everyone's convenience.  The latest information will typically be available at the Bay Head website, but we will post updates here as we become aware of them.
Last but not least, the town asks that interest parties complete this survey.
NJ Transit Substation Meeting Notes | Project Concerns | Draft Letter to Legislators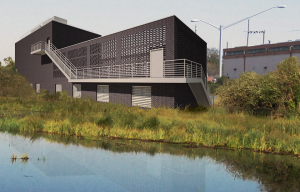 Image credit: NJ Transit